Looking for some more couture inspiration? Our Saturday Bridal Shines is here full of love and unique dresses from the world's leading catwalks in Paris and Milan. From modern to back-in-those-centuries aesthetics, from sleek and little black to flowing boho and Italian charisma: these catwalks offer it all and what's more, there is always a guiding idea about it. Just like in weddings!
When you look into how designers think and get inspired about their collections, you marvel at what it takes to build up a whole couture collection out of a guiding principle or one vision. This is often the case with brides and the process of planning their wedding day: there is a colour that inspires them, a flower which brings a smile on their face, a dress silhouette they keep in their mind, a vow that they want to say at the altar...
Our weekly TOUR COUTURE starts here with four unique and different looks from three renowned designers and stylish accessory solutions from our team at BB HQ. Let us know which collection creates the most excitement for you!

Enjoy, ladies!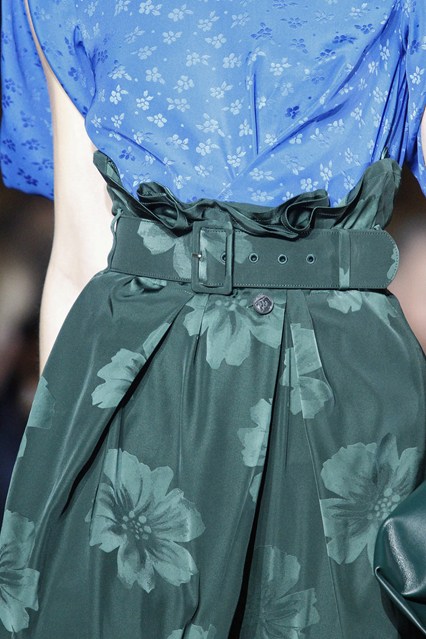 Unravelling couture off the modern woman's shoulders. You always know what you're getting with Stella McCartney - a lady ready for the big city, a day at work and an evening of stylish business. What she offers us for the AW15 season is an untamed palette of bold and classic silhouettes with ingenious twists and a good technique to it.
The main trinity of colours is a classic one for an urban lifestyle, namely white, black and grey with cheeky pops of marsala, bottle green and electric blue. Asymmetric necklines, wool corset tops, high waist paper-bag trousers, the classic tailored trouser suits: all these can easily become a modern woman's favourites. Sinuous lines and large print belts. This is what Stella McCartney is offering us for next season. Plus, she debuts her 'Fur Free Fur' range which is a big first step towards couture activism for her, as an animal activist and a designer who has never succumbed to pressure to use fur for her pieces.